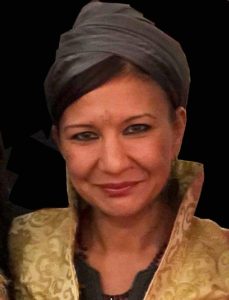 Yvette Endrijautzki
Born in 1974 in Wuppertal, Germany, self-taught artist Yvette Endrijautzki immigrated to the United States in 2006. In 2009, she established her own studio and gallery, The Nautilus Studio, in the culturally bourgeoning Georgetown neighborhood of Seattle. In addition to displaying Endrijautzki's own works, the gallery provided a unique forum for showcasing emerging and established artists. The gallery was featured in a design magazine (Houzz) in 2012, and won an award for the resourcefully sophisticated interior design, which was designed and executed by Endrijautzki.
In addition to building The Nautilus Studio, Yvette curates at many different venues on a monthly basis in coordination with the Seattle city art walks. Yvette has been the art organizer and curator for Cloud Gallery since 2012, and also collaborates with other organizers, both locally and nationally, presenting exhibitions in different venues on a regular basis. Since 2013, Yvette has been the assistant curator of KrabJabStudio, facilitating art shows on a monthly basis focused on the publication arts that feature both local and international artists.
She taught assemblage workshops at the Gage Academy of Art in Seattle in 2010 and 2011.
She is also the principal organizer of the Enlightenment Cabinet, a mobile exhibition with varied themes. Her curated exhibitions often go against the grain of cultural trends, celebrating variety, the odd and bizarre, antiquity, the macabre, and a multitude of philosophies, challenging the viewer to consider new perspectives.
Yvette was hired by Dark Dune Productions to create a temple prop for the upcoming puppet movie Yamasong, produced by Sam Koji Hale and Heather Henson. Yvette has created several props for stage and short movies. Her stage experience and mask- and wig-making knowledge stems from her apprenticeship in 1988 at the Opera in Wuppertal, Germany when famous dancer Pina Bausch was working with her dance ensemble. From 2005 to 2007, Yvette also worked as a costume and prop maker for the world renown pyrotechnic Theater Theater Titanick in Leipzig and Muenster, Germany.
Her early art and film experiences in claymation and short movies were featured in the Medien Projekt Wuppertal, a movie project in her hometown, which won several regional and national awards (1991-95).
From 1997 to 2002, Yvette lived in the French Alps, where she joined alternative music and performance bands as a fire performer, juggler, and singer in Anima and Tromatism, both with former members of legendary Punk band Bérurier Noir. Her knowledge of dance and acrobatics comes from a a decade of disciplined professional training in Rhythmic Sport Gymnastics, for which she competed on the junior national team in 1986.
In 2001, she apprenticed in bookbinding and the arts of paper mache with a private teacher in St. Dalmas.
After touring and traveling most of Europe and North Africa, she decided to settle and spread her feelers in the heart of Seattle.
Since the beginning of 2016, Yvette has been visiting Pratt Institute to gain more skills in metalsmithing and jewelry making, and is currently working on a new line of wearable arts, sculptural earrings and necklaces with her new project called YVERET, a new collaboration with her partner Bret Shupack, creating light installations, shrines, and jewelry.
A new art/film project with female vocals NW rock band Into the COLD with singer Katy Cornell (sister of Soundgarden's front man Chris Cornell) and Seattle's progressive rock band Feeds On Majesty are in the making.
Throughout the last 8 years, sculptural space has been Yvette's focus, and her use of recycled materials, found objects, and broken artifacts has challenged her to create something unique and unprecedented. Always on the hunt for new techniques and new use, with new objects and new materials, the creative process is not a regarded as choice, but rather the raison d' être for the artist, where she can lose and find herself. An artist book of her recent body of work was published in 2015.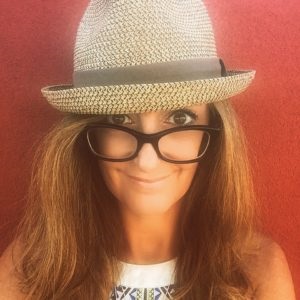 Raven Bella Zingaro
Born with a genuine intuitive gift, fueled with a lifelong passion for metaphysics, Raven has spent more than 30 years doing research, study and practice in the areas of Tarot, Astrology, Herbs & Aromatherapy.
Born here in the NW, Raven made her way to Seattle in 1998. After spending a few years working in the "corporate world", Raven became disheartened and increasingly unhappy and decided to make her passion a full-time career and has never looked back. Professionally practicing since 2002, she is now an accomplished and well-known Tarot/Astrology Reader, Teacher and Entertainer. Raven bases her practice in Seattle, WA and has provided thousands of clients all over the world a variety of different types of readings, providing them insight, guidance, healing and joy.
Traditionally educated in Sociology and Cultural Anthropology, Raven discovered a passion for spirituality practiced by indigenous cultures. Through this, she became dedicated to a more holistic approach to complete wellness by the integration and subsequent healing of the mind, heart, body and spirit as one. Raven went on to study Tarot, Evolutionary Astrology, Shamanism & received and advanced degree in Metaphysical Sciences in 2010.
Raven currently does readings at Tenzing MoMo in the famed Pike Place Market on Seattle's waterfront, Stargazers in Bellevue & via phone. Raven's other passion is her aromatherapy business where she hand makes custom Essential Oils blends (Goddess & Chakra Oils), Aromatherapy Sprays, & Natural Soy Candles. These products were a result of her wanting & needing quality products to use during her sessions and are sold in shops throughout the NW and through her website RavenBellaZingaro.com In early 2016 Raven continued with her love of aromatherapy and started another line of products Beach Life Candle Company where her focus is small batch, hand-poured natural soy wax candles with unique fragrances in recycled & reusable containers.
Raven's dream of doing a Tarot Deck had a few false starts over the past few years, until she & Yvette had a conversation & realized they shared a common dream, artistic style & work ethic. Hence, the Farrago Spiritum Tarot Deck!